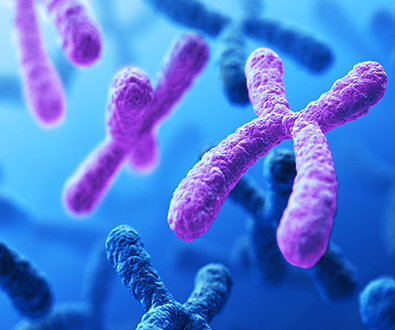 August 31, 2017
A new study published in Science Translational Medicine on August 30 examines the use of whole-genome sequencing (WGS) of maternal plasma cell-free DNA (cfDNA) to evaluate all 24 chromosomes to identify chromosomal abnormalities of the placenta, fetus or pregnant woman. Genetic analysis of fetal DNA in maternal blood is now common practice, but standard clinical tests typically only screen for the common chromosomal conditions: trisomy 21, 18, 13 and sex chromosome aneuploidies.
The study, led by co-first authors Mark Pertile Ph.D., Head of the Division of Reproductive Genetics at the Victorian Clinical Genetics Services, Murdoch Childrens Research Institute and Meredith Halks-Miller, M.D., formally Laboratory Director at Illumina's Northern California Services Laboratory (now at GRAIL, Inc.), analyzed patient data from two clinical laboratories. The authors found that the standard approach may be overlooking valuable information. The team examined a total of 89,817 samples from two independent cohorts. In both cohorts, the authors found several types of rare autosomal trisomies that are not reported on routine testing and showed that these are associated with an increased risk of pregnancy complications, indicating their potential relevance for clinical care.
"We thought that by analyzing WGS data from all chromosomes, we might find a way of identifying rare autosomal trisomies to improve the understanding of feto-placental biology," said Halks-Miller. "We found that rare trisomies identified from the sequencing data were often related to pregnancy complications including miscarriage, fetal growth restriction and spontaneous fetal death," said Pertile. "The WGS approach was also able to identify a rare trisomy affecting only the placenta, termed confined placental mosaicism, which may result in serious problems for the normal development of the pregnancy," he added.
The full study results can be found here.