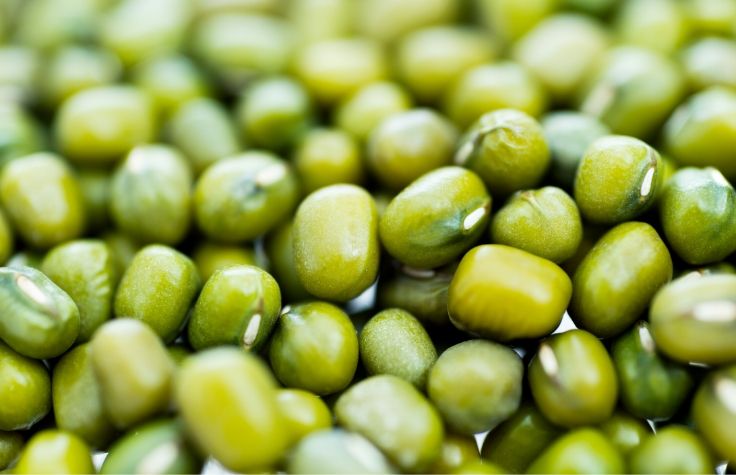 January 15, 2020
This week at the Plant and Animal Genome Conference in San Diego, Illumina awarded Dr. Roland Schafleitner and the International Mungbean Improvement Network (IMIN) the twelfth annual Illumina Agricultural Greater Good Initiative Grant for generating genomic resources for mungbean breeding which contributes to food and nutrition security.
Mungbean is cultivated on around six million hectares, predominantly in Asia. Farmers appreciate the short duration and stress tolerance of the crop, but low yields and susceptibility to diseases are still a challenge for mungbean cultivation. Access to genomic sequencing information and genomic tools will accelerate breeding of modern improved mungbean varieties with farmer-preferred traits.
The grant makes it possible to test new mapping approaches as an alternative to genome-wide association studies (GWAS) to reveal the genetic basis of important traits. Additionally, the IMIN will build capacity to maximize the use of genetic sequencing information in its breeding programs, specifically to use biodiverse germplasm for breeding and tracking important genetic traits.
"This grant will give us access to a huge amount of sequence information and is a unique opportunity for the International Mungbean Improvement Network," said Roland Schafleitner, Flagship Program Leader – Vegetable Diversity and Improvement and Head of Molecular Genetics at the World Vegetable Center. "We can now dive into the genetic architecture of mungbean and get a much better understanding of the genetics of the species."
The IMIN, funded by the Australian Center for International Agricultural Research, and coordinated by the World Vegetable Center, seeks to unlock the potential of mungbean to improve system productivity and livelihoods.
Click here to learn more about the Illumina Agricultural Greater Good Initiative.