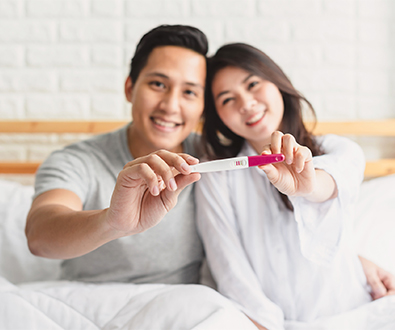 February 1, 2018
Illumina announced today that it has signed a value-based contract with Harvard Pilgrim Health Care, a not-for-profit health services company that provides insurance coverage to approximately 1.2 million people in Massachusetts, Connecticut, New Hampshire and Maine. The goal of the agreement is to accelerate wider patient access and reimbursement of next-generation sequencing (NGS) for non-invasive prenatal testing (NIPT).
Many payers limit NIPT coverage to pregnant women of advanced maternal age (35 years of age or older), while NIPT for women with average-risk pregnancies (under 35 years), remains uncovered by many major insurance companies. However, as part of the contract with Illumina, Harvard Pilgrim will provide open market access of NIPT for average-risk pregnancies, which will allow more pregnant women to take advantage of NIPT technology.
"Harvard Pilgrim is thrilled to have reached this first-of-its-kind agreement with Illumina, which allows us to expand patient access to NIPT," said Michael S. Sherman, Chief Medical Officer of Harvard Pilgrim Health Care. "Through this partnership with Illumina, Harvard Pilgrim is furthering its quality agenda by making this test available to pregnant women of average risk and can do so in a way that limits the extent to which this expansion might increase overall healthcare costs."
Illumina's contract with Harvard Pilgrim will help create real world data needed by payers and employers to demonstrate the clinical and economic value of NIPT for detecting aneuploidy births (babies with genetic anomalies).
Harvard Pilgrim has pioneered value-based healthcare programs in pharmaceuticals, but this agreement will be the first ever NGS-based value-based contract.
"While we have entered into innovative outcomes-based agreements for pharmaceuticals, this is the first agreement we have done for an NGS-based screening test, and we hope that it will provide a model for balancing access and affordability for advances in personalized medicine," added Sherman.
"We are thrilled to partner with Harvard Pilgrim on the first ever value-based contract of its kind involving NGS-based assays," said Ammar Qadan, Vice President, Global Market Access at Illumina. "We expect this study to demonstrate the value of NIPT for average-risk pregnancies and to help accelerate the adoption and reimbursement of NIPT."
The collaboration also includes a two-year, real world study in the Harvard Pilgrim population that will assess the total costs and clinical outcomes of NIPT versus traditional screening practices.