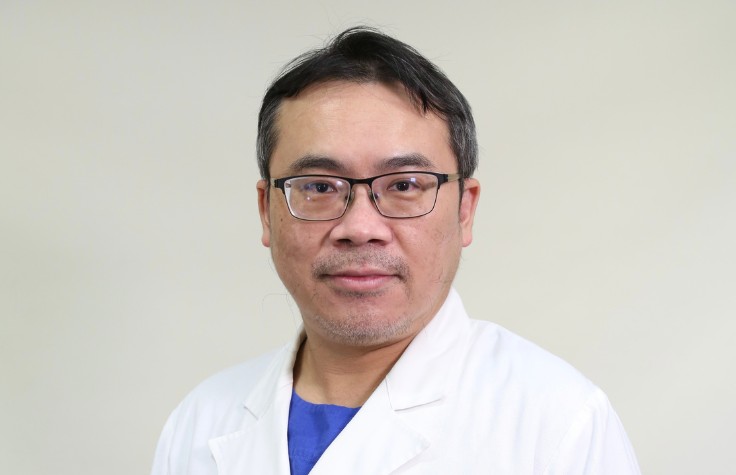 June 1, 2023
A research team at Taipei Veterans General Hospital (VGH-TPE), led by Chi-Cheng Huang, MD, PhD, has shown that comprehensive genomic profiling (CGP) can yield valuable information to help treat triple-negative breast cancer patients. In collaboration with Illumina, the VGH-TPE study has been accepted at the American Society for Clinical Oncology (ASCO) conference in Chicago in early June.
In the study, Illumina 500-gene panels provided insights into tumor genomics, identifying cancer-driving mutations as well as tumor mutational burden (TMB), microsatellite instability (MSI), and homologous recombination deficiency (HRD)—important biomarkers that can guide treatment.
"We have so many novel therapies that require corresponding biomarkers," says Huang, attending surgeon and director of the Comprehensive Breast Health Center at VGH-TPE and adjunct professor of the Institute of Epidemiology and Preventive Medicine, National Taiwan University. "Comprehensive genomic profiling for breast cancer patients provides data on many genes at one time, which can identify therapeutic opportunities, especially for patients with late-stage cancer or relapses."
The retrospective study analyzed CGP data from 100 breast cancer patients; 97 were triple-negative. All patients had been previously profiled using a smaller, 161-gene panel. The 500-gene panel found a wide range of common breast cancer mutations, including BRCA1 and BRCA2, PIK3CA, ERBB2, ERBB3, and PTEN.
Perhaps most significantly, CGP identified biomarkers that can qualify patients for advanced treatments. Many had high TMB and MSI, indicating that they could benefit from novel immune checkpoint inhibitors. In addition, a significant number showed HRD in their tumors. This may qualify them for PARP (poly ADP-ribose polymerase) inhibitors, which interfere with tumor cell repair.
"This is one of the largest panels currently available," says Huang. "More genes give us opportunities to find biomarkers we missed with our previous panel. The panel also gives us information on tumor mutational burden, which the previous tool could not."
These results are particularly significant for patients with triple-negative breast cancer, which is one of the most difficult to treat. For many patients, chemotherapy has been the only postsurgical option. However, CGP can open new therapeutic doorways for several established and emerging treatments.
In addition to the data itself, Huang was impressed that the Illumina CGP solutions provide a comprehensive set of raw data, enabling a deep analysis and understanding to not only fulfill clinicians' needs but also advance research. Some assays produce results but do not show their work. These CGP panels gave Huang and colleagues unique opportunities to dive into the data.
"I studied bioinformatics at graduate school, so I'm interested in understanding exactly what happened," Huang says. "The Illumina panel gives us all the files, so we can understand how it arrived at the final report."
He notes that many cancer patients in Taiwan have limited access to genomic profiling. Only four cancer types are routinely recommended for CGP: prostate, pancreatic, ovarian, and non-small-cell lung. Patients with breast and other cancers must pay out of pocket for CGP. He hopes the positive study results, as well as new biomarker-linked therapies, will lead to better coverage.